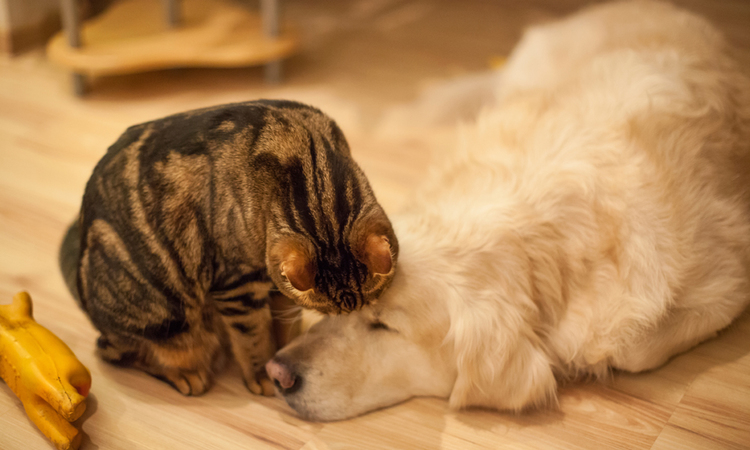 Our pets become our family, our loving, devoted companions. At some point in time, we will be faced with an aging or diseased pet that will require us to deal with the difficult decision of euthanasia. The decision is never easy and we are commonly plagued with impossible questions such as:
Is my pet suffering? How do I know when the time is right?
What is best for my pet?
At Huntington Animal Hospital we are here to answer your questions and provide guidance and support during a very difficult time.
Making a decision to euthanize your pet is difficult, overwhelming, and upsetting. It is important to evaluate your animal's health in order to assist you to make this decision. If you have decided that euthanasia is the best decision for you and your pet, it is normal that you will be feeling sad and anxious.
In order to prepare for your pet's euthanasia, we may ask the following questions:
Would you like to be present for euthanasia?
Is there someone else you would like to have present with you at the euthanasia? Facing the death of your pet is very difficult, and you may find that having their support and someone to accompany you or drive you home is a comfort.
Does your pet have a favourite blanket, toy, or treat that you would like to bring? Do you have a special song or poem you would like to read?
How will you care for the body of your deceased pet? Home burial, private cremation, and communal cremation are options available to you. Huntington Animal Hospital uses Gateway Pet Memorial Services to care for your pet's remains.
We can explain the euthanasia procedure to you before the actual day. Even if we have already discussed the methods and procedures, it is okay to ask for clarification on anything you still feel unsure or worried about. It is important that you communicate your thoughts, fears, and wishes with us before your pet's euthanasia.
For further information and support please visit the OVC Pet Loss Support Hotline.