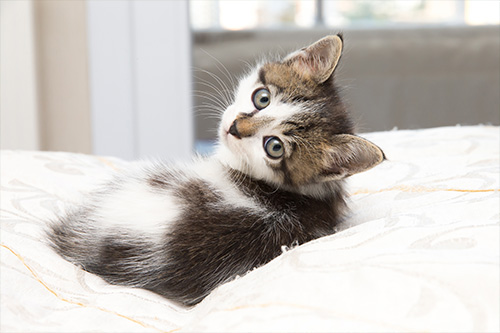 At Huntington Animal Hospital we strongly recommend routine vaccinations or titre testing for a variety of fatal diseases. Proper vaccination to maintain protective titres to fatal diseases is an essential part of preventive care at Huntington Animal Hospital. Your animal's vaccine schedule will be determined based on health status and lifestyle.
Routine vaccinations for dogs include: Rabies, Parvovirus, Parainfluenza, Adeno-2 virus, Leptospirosis, and Bordetella bronchiseptica (Kennel Cough).
Routine vaccinations for cats include: Rabies, Feline Rhinotracheitis, Calici virus, Panleukopenia, and Feline Leukemia virus.